Guidelines
Thank you for your interest in applying to the Edward F. Albee Foundation.
The Foundation maintains the William Flanagan Memorial Creative Persons Center (better known as "The Barn") in Montauk, on Long Island in New York, as a residence for writers and visual artists of all media.
The Center is open from mid-May through mid-October, and can accommodate comfortably up to five persons at a time. Residencies are for 4 or 6 week periods of time. The standards for admission are, simply, talent and need.
Located approximately two miles from the center of Montauk and the Atlantic Ocean, "The Barn" rests in a secluded knoll which offers privacy and a peaceful atmosphere. The Foundation expects all those accepted for residence to work seriously and to conduct themselves in such a manner as to aid fellow residents in their endeavors. Writers are offered a room; visual artists are offered a room and studio space. Residents are responsible for their food, travel, and other expenses. The environment is simple and communal. Residents are expected to do their share in maintaining the condition of "The Barn" as well as its peaceful environment.
The Foundation is pleased to accept applications AFTER JANUARY 1, 2015 for the 2015 Summer Season.
FELLOWSHIPS WILL BE ANNOUNCED ON OR AROUND APRIL 15TH
Guidelines and Application can be downloaded here. However, please note: this is for information purposes only. We will be switching our system to receive the entire application online. Please do not send in your application by US mail.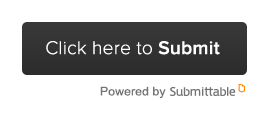 Questions? Visit our FAQ page